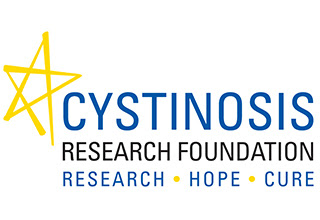 March 3-4, 2016 – Arnold and Mabel Beckman Center of the National Academies of Science and Engineering in Irvine, California – The fifth biennial CRF sponsored cystinosis research symposium is the only global research symposium for cystinosis researchers. It will be led by co-chairs, Corinne Antignac, MD, PhD, Stéphanie Cherqui, PhD and Julie Ingelfinger, MD. The keynote speaker will be Harold M. Hoffman, MD from UCSD who will speak on inflammasome and its association with inflammation and diseases. The invitation only conference will bring together CRF funded researchers who are working on new treatments and a cure for cystinosis. For information contact Nancy Stack.
CRF DAY OF HOPE FAMILY CONFERENCE
Island Hotel, Newport Beach, CA – Thursday, April 7 to Saturday, April 9, 2016 – New Venue * New Programs * New Friendships * New Research – Mark your calendars and make your plans to join us for a weekend of hope and inspiration at our new venue, the Island Hotel, Newport Beach. Cystinosis families from around the globe will learn about the research progress from CRF's top cystinosis researchers and have the opportunity to renew friendships and greet new families from the cystinosis community. For information email Nancy Stack.
Pelican Hill Golf Course, Newport Beach – Monday, October 19, 2015 – Celebrating its eighth year, theNatalie's Wish Fore a Cure Golf Tournament is moving to a new venue, the world-class Pelican Hill Golf Course. Rated one of the top golf tournaments in Orange County, the event is attended by top business leaders and golf enthusiasts and is always sold out. Don't miss your opportunity to participate and sign up early! For sponsorship information call Zoe Solsby (949) 223-7610 or email,zsolsby@cystinosisresearch.org.
CURE CYSTINOSIS INTERNATIONAL REGISTRY LAUNCHES NEW SURVEY
Attention all cystinosis patients and families! The NEW & IMPROVED cystinosis survey is ready to complete! There is always room for improvement and cystinosis experts felt that additional CCIR survey questions could help address gaps in our knowledge about the disease. This knowledge will be instrumental in propelling cystinosis research forward. Will you please take a moment today to page through the improved survey http://www.cystinosisregistry.org. Login to your account as usual and you will notice that answers you provided to existing or unmodified questions are still recorded in the system so you do not have to start from scratch. Just check that the answer options you marked are still accurate today and update your response only if necessary. Also provide answers to the new or modified questions. Thank you for being part of the cure! Contact the Curator atcurator@cystinosisregistry.org should you have questions or require assistance.